On July 1st, three-day of 2017 Panama International Lighting Fair in Atlapa Conference Center ended successfully. The exhibition is the most professional and international lighting fair in Panama. The total area is about 5000 square meters with more than 120 exhibitors come from 18 countries, including China, the US and Canada,etc., Many of the world's leading lighting brands are here, includes Lepower.
  The exhibition is also the seventh stop of "Lepower on the world stage ". Lepower sales director, Mrs. Xinqun Xiang, went to Panama on behalf of the company, which fully demonstrates that Lepower attaches great importance to the Latin American lighting market. Mrs. Xiang said that Panama affect over 20 countries with 120 million people, has an important geographical advantage. For all lighting companies, if you want to enter the Latin American lighting market, Panama will be the best breakthrough. Lepower are now fully expand the global market, it will seize the opportunity to enter the Latin American market.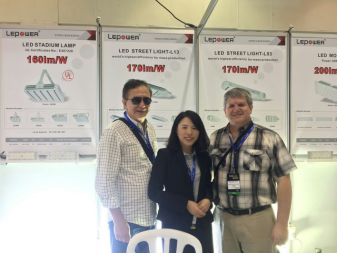 (Mrs.Xinqun Xiang and clients)
  During the exhibition, Lepower were exhibited high luminous efficiency of the 5050 street light module, L03 street light, L16 street light and UFO highbay light, deluxe /simple version of highbay light and other products. That attracted many visitors watching and the atmosphere is very warm. The series of products has agree-upon customers even other exhibitors.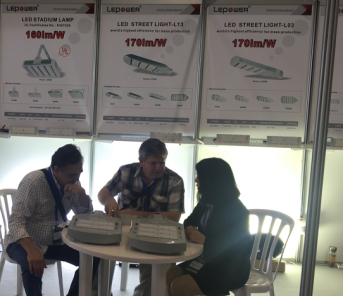 (向心群女士与客户洽谈)

  As an expert in LED lighting field, in recent years, Lepower has been active on the world stage. To participate in the exhibition is not only for the strategic considerations of the enterprise, intended to open up the market in Panama and the entire Latin American, but also show the scientific achievements to the world.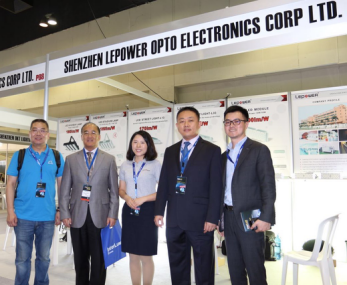 (Chinese Ambassador to Panama, Mr.Weihua Wang visited the booth)
  During the exhibition, the Chinese Ambassador to Panama, Mr. Wang Weihua, visited the booth of Lepower. He expressed his high appreciation on the great achievements that Lepower has made. On June 30th, Lepower were invited to attend the dinner that held by the embassy.
  It is understood that Panama lighting market grew quickly over the past decade. From 2005 to 2013, its imports of lighting products increased by 300.16%. In addition, the low penetration of LED lighting products make the Latin America market a big potential. This is also an important factor that Lepower choose Panama as the seventh stop for the "Lepower global tour".