Rio Olympic Games in full swing recently, all countries sent top athletes to play, Fu Yuan Hui- Chinese star, reached the final by the third semifinal .
  In the LED packaging industry ,Lepower has also spelled "the power of the prehistoric", speed up product technology innovation, optimize the production process, and has good performance now. Lepower's newly launched high power high efficiency 5050 led module series with efficiency over 200lm/w, it can save more than 70% of energy compared to traditional lamps , carbon emissions will also be significantly reduced, it increased high economic and social benefits in road lighting ,sports lighting, large factory lighting, port lighting, military aviation lighting, area lighting etc..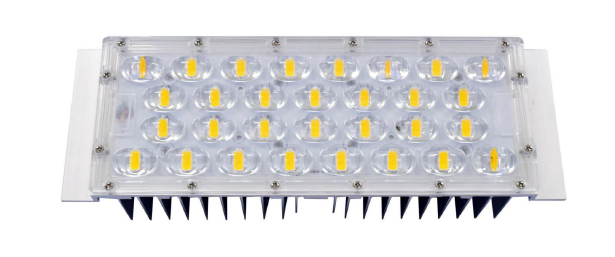 5050 led module series adopts high thermal conductive aluminum section bar and patented thermal dissipation technology ,ensure the junction temperature raise less than 10°(based on each led used as 1W),greatly enhanced the lifespan of led luminaire .Adopts zero air gap technology between led light source and optic lens ,achieved zero light loss .with 5-8 times life span compared to traditional lamps ,which saved much maintenance cost .
  Lepower will insist on self technological innovation, with deep tillage technology, reduce system cost of products by continuously improving our products ,and contributes to the energy saving industry