Recently, "2015 Forbes China Potential Enterprise Innovation Summit & ceremony" was held in Shanghai,which attracts lots of business field's attention. Lepower Corp is awarded as LED Enterprises among Forbes China Top 65.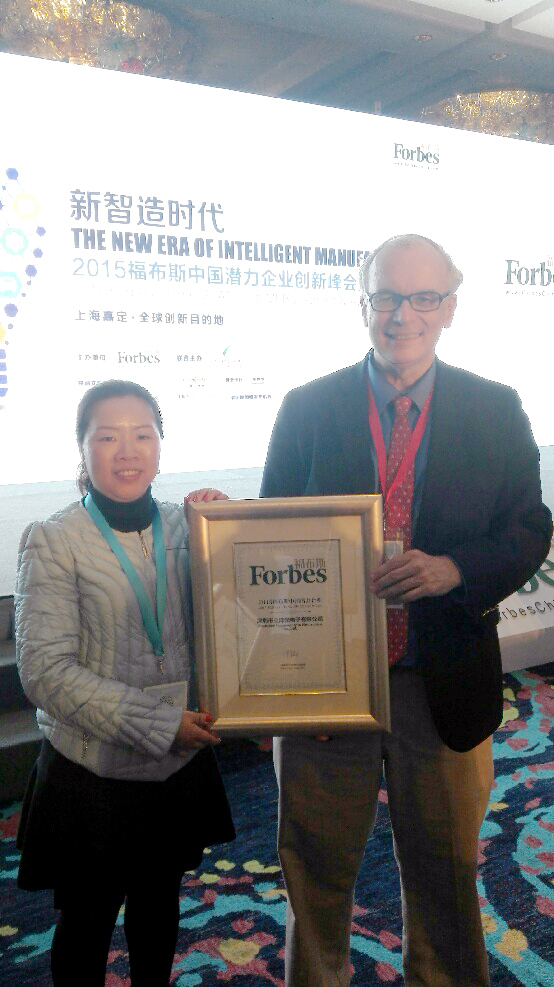 Lepower get award
  The Forbes list of potential Chinese companies is known as China's industrial & investment in the field of "Annual Growth Weathervane", based on enterprise growth index,profitability index,return index and scale index screening,especially the growth rate is given priority. It's analyzed that the listed companies in the scale index is better than private enterprise,but private enterprise has the characteristics of "small,skillful,spirit", developing strongly,revenue growth rate and net profit growth rate reached 53% and 114% respectively,38% and 37% growth is higher than the listed one. Lepower entered into the Non-listed Potential Enterprises List by compound growth rate of 101%.
  According to the industry of the listed companies,the mobile Internet and information companies accounted for 27% of Forbes China Top 100 Potential Companies List, with the manufacturing sector ,taking the top spot with innovation, vertical and import substitution, taking the second place with 19%. LED lighting industry as hot high-tech manufacturing industry in recent years, the development speed and scale are very fast, has gradually formed a huge industry scale, competition is also very fierce. And making the photoelectric can become an expected winner in the tide development, on the Forbes list of potential enterprise, is very important for the technology of the deepening and innovation.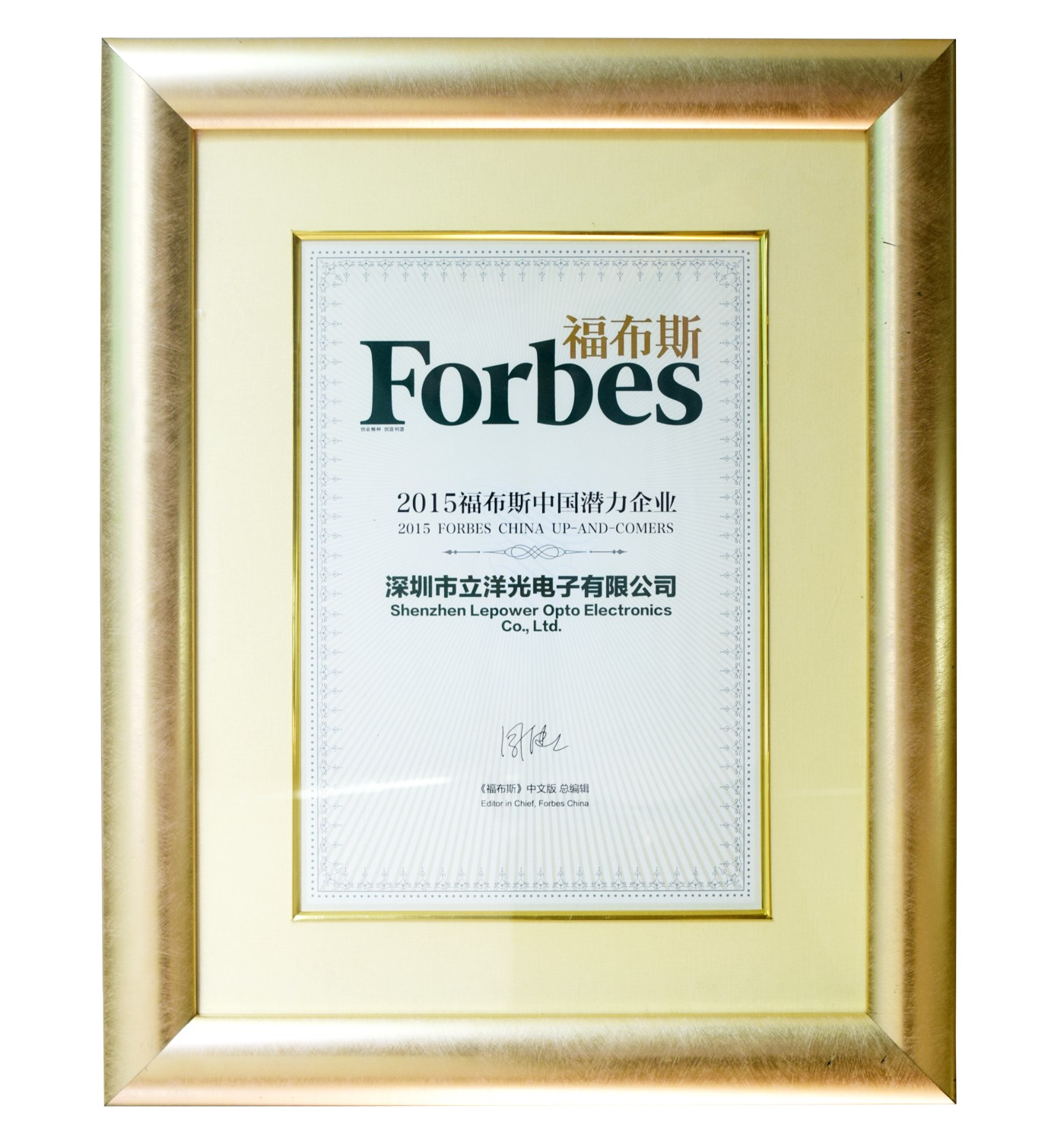 Focus and specialization are one of the double factor, why Lepower Corp can grow quickly. Lepower Corp is a national key high-tech enterprise with LED encapsulation, optical lens design and the whole LED lamp developing. Focus on the R&D of high-power LED light source, optical lens and lighting products, and serve many famous clients in the world. These customers not only have the high demands for encapsulation technology, optics, but also have high demand of the whole structure, heat integrated solutions. Professional talents are the necessary for Lepower .
  In 2015, Lepower will continue providing better products, focus on internal management, and strengthen the brand promotion. In aspect of capital operation, Lepower have been approaching into the process of Listed company in 2014, We company would enter into the capital market as soon as possible, to further financing, attract talent, making company bigger and stronger, making targets towards the international national brands.