Lepower Corp has taken the latest products,including the LED outdoor lighting, LED module light and LED light source to participate in the Russian international lighting exhibition,which has received wide attention from overseas customers worldwide in Moscow on November 11th-14th,2014.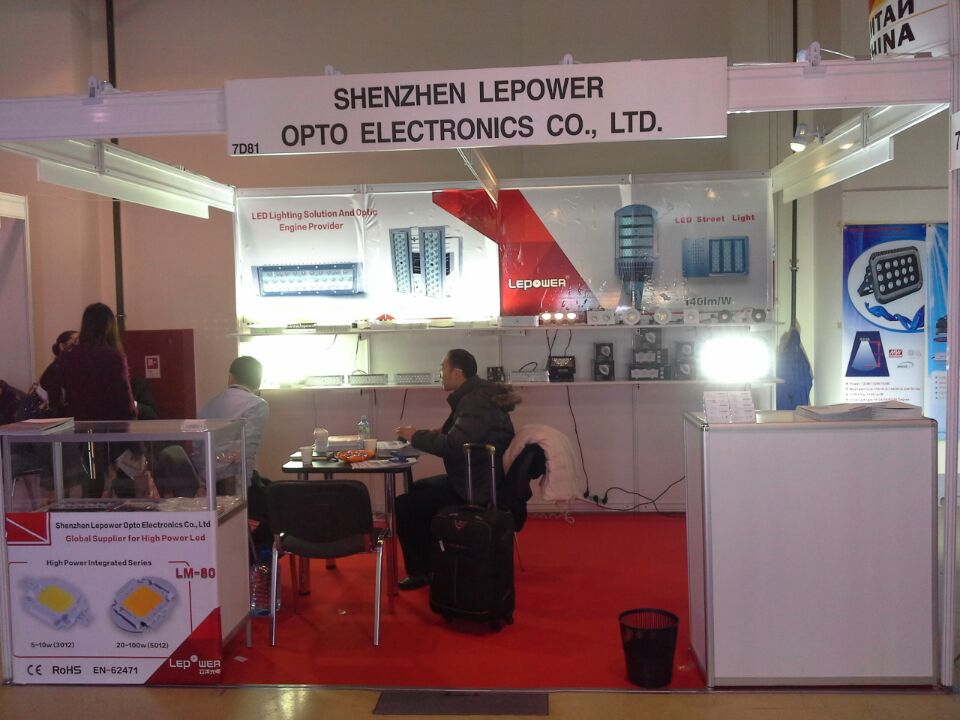 Lepower Corp is a high power LED encapsulation and comprehensive LED lighting product R&D, the production and sales-national key high-tech enterprise, China quality credit AAA enterprise, China enterprise of LED. The products include NX light source series, DIWL lens series , CHEM street lamp module series and the integrated high power LED light source which is the leading industry of 17%, Save energy,and the optical lens with minimal anti-glare design has a higher light rate of 98% ! The product of LED module adopts zero air assembly technology, which can realize the unlit output.
  To solve the increasingly serious environmental problems, we set R&D one street lamp series,which has a low temperature, high light efficiency, high penetration ability of the mist, through the CE, ROHS, CCC, CQC, LM - 79, such as certification authority, the various parameters of the standard of industry leading level.
  In the future,we will actively participate in global LED lighting, provide more high performance and environmentally friendly green lighting products for the global market and make its own contribution to the globalization of LED products in China.
  Prev: Lepower Corp go with the follow and start the new era
  Next: 2014 LED annual conference :Mr Qu talked: "outdoor lighting application technology and development new trend"